THE WEEKLY BREW
Let's see what's brewing this week at GRSSC!
---
Rescheduling of Last Week's Games
Due to the polar vortex, all games from this past week were canceled. We will attempt to reschedule all games, so check your league's schedule!
---
Last Chance to Sign Up for Spring Leagues!
Spring season is quickly approaching, here are some important dates to keep in mind when signing up! Act early to secure your spot and receive a discount.
Registration Opens: January 7, 2019
Registration Closes: February 13, 2019
Early Bird Discount Ends: January 14, 2019
Slacker Discount Starts: February 10, 2019
Leagues we offer: Indoor Volleyball, Bar Olympics, Trampoline Dodgeball, 5 v 5 Basketball, Broomball, 3 v 3 Basketball, Dodgeball, and Euchre, floor hockey.
---
  Our week 5 theme week will start next week, February 11th-15th. The theme is mustache and beards.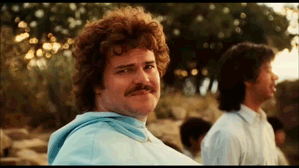 ---
Player of the Week: Barry
Each week GRSSC will be featuring a player, this week we chose Barry from Sonic Brooms.
---
Introducing: Floor Hockey
Can't skate? No problem, we've got you covered with our new league. Floor hockey will be open for the spring leagues so be sure to sign up now! It'll be a blast.
---

---