It doesn't totally rhyme, but wouldn't you know it, we never claimed to be a poet.  We're also okay with being the third wheel for this romantic month because we just care about you so darn much!  Sorry not sorry?
If things aren't heating up in the bedroom (wink wink), they can certainly heat up on the court!  Bring the fire to the game and hey, you might catch someone's eye.  That's the Roman way.  Although, Gladiator games were a bit aggressive, so let's not "Sparta" anybody.  Keep it cordial like a proper English gentleman (or woman) and that might work more in your favor.  Remember, after games we encourage socializing at our partnered bars, and well… you never know!
Or heck, be the lone wolf and treat yourself to ten more leagues.  Ain't nothin' wrong with that, because at the Social Club, we're here for you *whispers* "alllwaaaaaaayssss."
#KeepPlaying #SocialSports #PlaySocialSports #LoveTheClub
---
Let's Get It On… 
Game On of course! Just what were you thinking?
Winter league games are happening NOW!  We hope January has been a good start to your season so far.  Make sure to keep checking your game schedule on our website for times and locations, and captains UPLOAD YOUR SCORES.  Thank you.
Looking Ahead: 
A fan favorite: Live Hungry Hungry Hippos at Rosa Parks on

February 9th

! 

This popular e

vent is all booked up, but come on down to see this board game come to life if you missed out. 

I mean, who can pass up grown adults being hippos?

Spring Registration closes

February 26th

, so make sure you're getting in on the action!  Slacker pricing starts February 24th.  

Spring Games will run

March 9 – April 26.

We got another theme week!  See below for the deets #notsponsored.
~Got Spring Fever? Sign up for the spring session using the link below:
⇓⇓⇓
---
SUMMER! 
Keep your snow pants on, it's not here quite yet.  Sad.
Buuuuuut…. Summer I registration opens March 9th!
So it's kind of coming up!  Head over to our site and get ready for our hottest season.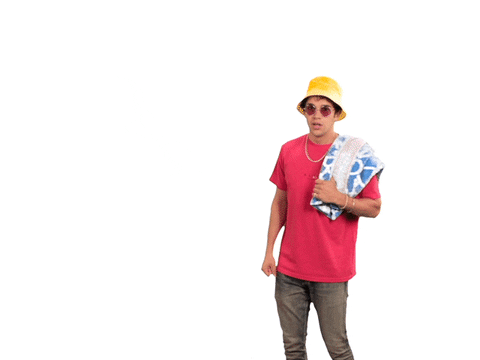 ---

Theme Weeks
Week Four – Recap… on the Caps
January 26th – 31st
Week Four was all about the hats.  We had sensible hats, we had obnoxious hats, we had hel-mats!  Helmets, we mean helmets.  Hope everyone had a good time getting those social points!
Week Six – Taaake on meee… on the Court
February 10th – 13th; 21st
Just Beat It!  That's right folks, we're doing everyone's favorite: the 1980s.  For Week Six, we want to see '80s style; '80s music; '80s cinema.  And if you can, we always love it when you can work a pun in there.  Get those social points and celebrate one of the wildest eras ever!
Click the Vibe you would like to purchase
---
Keepin' It Fresh
We've got some new and exciting things coming up that pertain to YOU and your social life! 

The Club is partnered with two new bars, Hopcat and GRBC, through the summer!  Work up your appetites and check 'em out!  Hopcat is a featured bar in both Grand Rapids and Kalamazoo.

We've got a brand new venue for some of our leagues!  Be a few of the first to experience Studio Park in the summer!
Website 3.0 – Summer
New look coming your way; we hope it'll be good changes, but if there are any questions navigating our revamped site, of course call/email us and we'll be happy to give you a proverbial hand.
"Epic Awards" Party
We're bringing back the swanky awards party for you, the players, because dammit, you deserve it.  Coming this fall, get ready to wear your Oscar's/Grammy's/Emmy's/Dundie's best!
---
Human Hungry Hippos
"H" Cubed.  Yeah, we know math here, too.  Sorta.
For those signed up and for those who are curious…
SSC is partnering with Downtown Grand Rapids Inc for the 4th annual Human Hungry Hungry Hippo Event, February 9th, 2020.  This event is one of our few opportunities to include the young'uns, so families can get active together! This event is a great reason to get outside for some winter fun and enjoy brews with friends at our partner pub, Flanagan's!
Time: First event is at 12:30 pm!  Your start depends on the time slot you selected and which division you're in – pick the time that works best for you!  Confirm with fellow players or look out for an event email from us in case you aren't sure which one you're down for.
Where: Rosa Parks Circle, be there or be Square.
How: Curious to see how the game is played?  Check out 2018's shenanigans on our Facebook page.
Registration: Registration for the event has closed January 26th, however we have ONE adult team spots left as of right now!  If your buddies want to join in, email Ace at ace@grssc.com.  Again, we encourage anyone to come spectate and share in the laughs!
---
We Ballin'
On the Web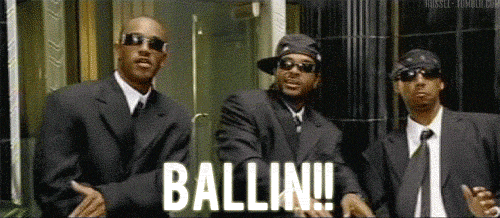 Follow and Like us @misportandsocial on TikTok; let the good times roll on Insta @grssc/@kzoosports and check out LinkedIn for additional updates and articles.

If you have suggestions for content you would like to see on our platforms (or if you just want to see us do a DealDropDance), shoot us a message as well!
---
Story Time
Hey there Super Fans!  We are looking to players who love the club and want to help promote the amazing things we do for video testimonials.  Anything that's on your mind, let us know!  We want to make your time with us the best it can be.  Please reach out to our current intern, Juliet, at interns@grssc.com if you are interested.  Provide what day you play and what sport you partake in.  Thank you so much! 


---
Safety First
Are you a pro wearing out your gear?  Maybe a noob who isn't totally sure what's needed for a good game day (no judgement)?  We gotchu!  Check out our new gear page online with lists of recommended balls, nets, backyard game equipment, and just overall fun and social accessories.  Watch for more updates as we continue to grow our list!
---
Photo 

Archive
Some of our favorites, for your viewing pleasure.

We're Gonna Drive this Home…
See yourself and your buddies in action! January's best are uploaded here for ease of access.  We like sports but love socializing, and ultimately we encourage everyone to have a good time and make some memories.  We think we started off the year with some good ones!
Hop over to Instagram to see if you made any of the photos!
KEEP PLAYING AND STAY SOCIAL MY FRIENDS! 
---