Let's go for a pint, boyo!  March is the month that contains one of the best holidays: St. Paddy's Day!  'Tis a day fer drinkin' — but if we're being honest here, we don't need the 17th for that; we just need to play a league to get our thirst going!  Remember to check out our partner bars after a game for some brews, apps, and laughs.
Our featured image for this month is from our Winter Volleyball crew at Kalamazoo.  We love seeing new, smiling faces having a good time out on the courts!  Please encourage your friends to come #BeActive and #StaySocial with us at the Sport and Social Club.  Friendly reminder to team captains that any subs must check in with Ambassadors/Interns to get wristbands so they can get in on those deals we mentioned above at our bars!
#KeepPlaying #SocialSports #PlaySocialSports #LoveTheClub
---
On a Serious Note
But not for long, 'cause it's us…
This one's for the history buffs.  Learn more about Saint Patrick and why everyone celebrates him!  It's not really just an excuse to drink, is it?
---
Where we Drankin'?
Those pints we were talking about are at TWO NEW PARTNER BARS!
Kalamazoo and Grand Rapids both have a Hopcat to check out after games, and of course GR gets Grand Rapids Brewing Company.  Here are the highlights on the deals players can get for being a part of our club (you're welcome).
– Free Cosmik Fries with food or appetizer purchase
– $1.50 off Budlite and Modello
– Winners get a free beer shot
After 10 pm Monday thru Thursday:
– $1.50 of Draft Beer and Cocktails
– $3 well drinks and select wines
– $4 Tito's, Jameson and Captain Morgan
– New menu of $2
-$1.50 off all GRBC beer; Free Dank Fries with food or appetizer purchase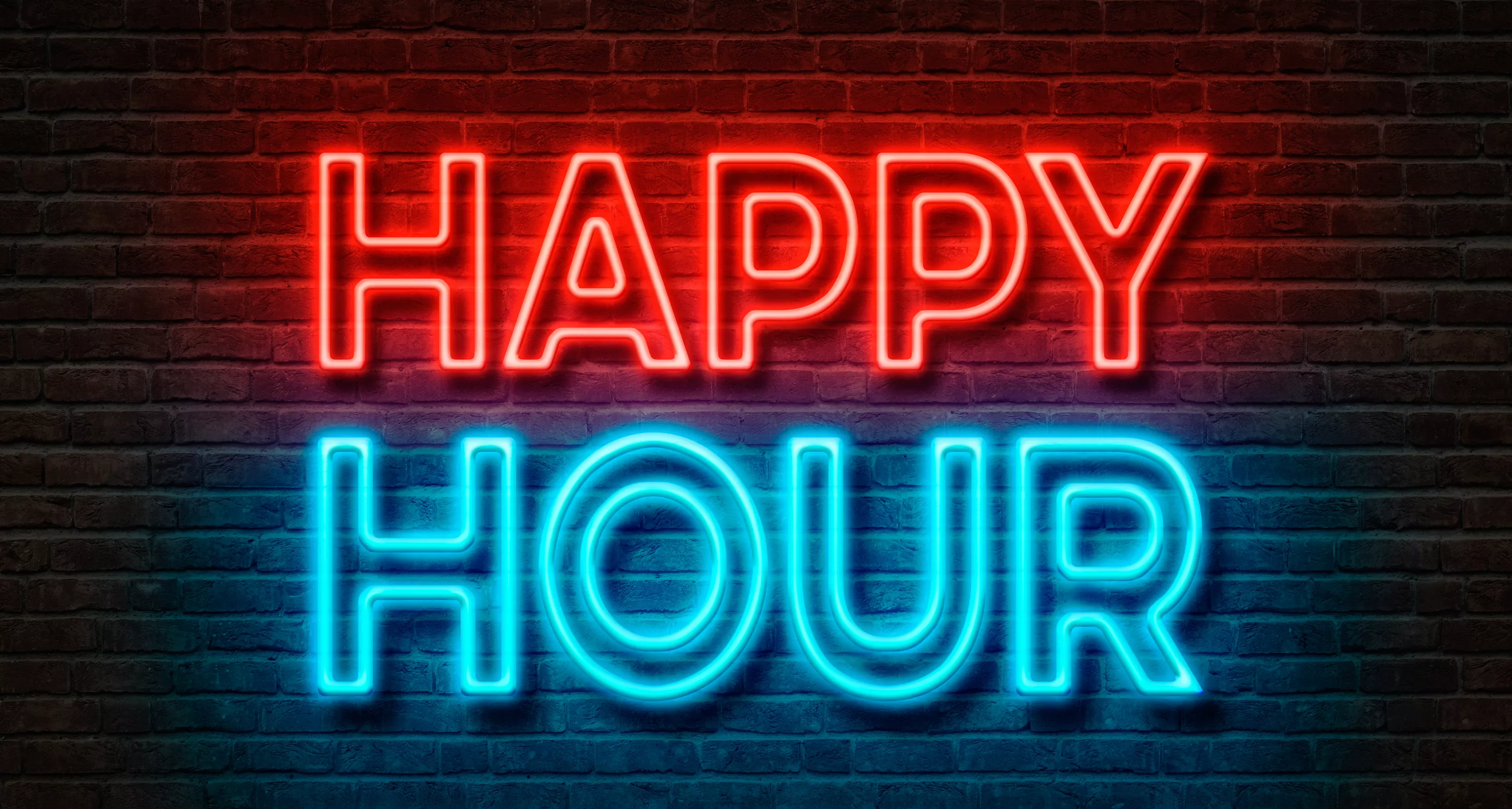 SUNDAY-THURSDAY: 3–6pm Half-off any beer up to $6, wine, or wells, half-off apps.

–TUESDAYS: Local Night: 6pm–close enjoy $2 off any beer up to $6.
– MONDAYS: Mug Club: Beer, Food and Merch Discounts
#StaySocial friends!!
---
Do ya Feel Lucky?
…Punk…
Announcing a giveaway!  We're doing a special event exclusive to our players; yet another perk for being a member with us.  We appreciate all of you for meeting new people with us and staying active.  In keeping with the spirit of March, a pair of Irish on Ionia tickets are up for grabs every day between MONDAY AND THURSDAY next week (Mar 9-12) at EACH of our partner bar locations: HopCat Downtown Knapps Corner and Grand Rapids Brewing Company; HopCat in Kalamazoo. (See above to confirm locations).
To Win:  
We need you to take a selfie IN YOUR GAME SHIRT and post to INSTAGRAM in order to be eligible.  Make it fun, make it awesome.  Pose with friends if you'd like to keep that energy flowing! 
You MUST use the hashtag #grsscirish (#ksscirish for Kzoo) so we can find your post and account for you in the random selection. 
Make sure you are following us too, pretty please.  Sure we're a little vain and want our social media footprint to be impressive, but for real, your hard work could be for naught if we can't find you.
You have up until 9:30 pm each night to submit a post for qualification.  You can still post for funsies, but 9:30 is the cut off for our team to select a winner.
Individuals can only win ONCE. 
Again, we will be doing this at each location Monday through Thursday, so if you have a game one night, go get a drink the next day and maybe you could get lucky and celebrate with the luckiest come Saturday the 14th (Irish on Ionia fest)! Any questions for this friendly contest, please don't hesitate to notify our office so we may clarify for you.  Thank you for being members!
---
For the Calendar                                                
Upcoming events to be on the lookout for!
March 8:   Daylight Savings!  We lose an hour of sleep (bummer) BUT we get more sun!  Don't forget to set your clocks forward.
March 9:   Registration for Spring ended in Feb. and now let the games begin!  Runs until the 24th of April.
March 9:   Summer I registration officially opens up!!  By proxy, Early Bird pricing starts.
March 16: Regular pricing now takes effect.  Registration closes for Summer I April 22nd!
March 17: St. Paddy's Day!
---
Theme Weeks
"Style is a way to say who you are without having to speak" -Rachel Zoe
Week Two (Mar 15-21): "I'm Dreaming of… SUMMER!"                                                                             We're not dreaming of a white Christmas anymore.  We're over it.  We want summer!! We're antsy to   wear our summer outfits, and we're thinking you are too!  It's still a little chilly out, so don't be               ridonk please, we're not gonna be responsible for frostbite and hypothermia.  But wear anything         that screams summer!  Sunscreen-slathered noses, sweet shades, tank tops…

Week Five (Apr 5-10): "'90s Baby"                                                                                                                            We did '80s week last season so now we're totally jumping forward a decade into the '90s.  Style was    bangin' (sort of), and we had another great era of music.  Get those sweet social points and we want    to see players "as if-ing" and "talk to the hand-ing."  Word.
Click the Vibe you would like to purchase
---
We Social
Instagram and Facebook, we got it.  Check out our feeds for updates on our events, pics, prizes, and more!  Instagram is chock-full of awesome moments from our Live Hungry Hippos event back in February!
Grand Rapids Sport and Social Club / Kalamazoo
---
We're Bringing It Back
Speaking of Social Media…
We're bringing back the meme game!  This is your chance to see you or a buddy as a meme, which is obviously every person's dream.  Our Social Squad will pick some of the most meme-worthy photos for you, the players, to turn them into memes!  These are posted to our Facebook pages for ease of access.
If you have one that you think is Baby Yoda, Blinking Eye Guy, Screaming Lady and Cat – level of meme, feel free to send the image to us for submission into the bank of photos!  Send to ace@grssc.com with the subject line Please Add to Meme Bank.
Here are a couple examples of past submissions!  Check out this easy, fun meme creator and get a more traditional meme look.
---
Photo Archive
Here are some of our favorite pictures from the February games so far!  As always, check out our Facebook or contact the office if you'd like specific photos of you.
---
Enjoy the game but please remember to have a good time with fellow players and keep the good vibes rollin'!! We appreciate you and #KeepPlaying #StaySocial