Fall T-Shirt Design Competition
Beach Volleyball Drop In
New Staff
Our New Home
Fall Registration
Theme Week
COVID Updates
Find all the latest news and details about GRSSC and the awesome things going on in our latest blog post.
Fall T-Shirt Design Competition
Ever thought that our league T-shirts could be better? Here's your chance to change that. Share your designs with us for the fall season and maybe you will get the pride of having your design on everyone. We will create a poll with the top few designs and let you vote for what you'll wear. The winner will receive 10 complimentary Beach volleyball drop in tickets to use to their discretion. For reference above is one of our past designs.
The rules are simple.
The design must be a vector image/drawing.
1 or 2 colors which may vary based on the color of the shirts.
The design will be located on the front of the shirt and will be the same for each sport and city in Michigan. Therefore it cannot be sport or city specific.
Entries must be emailed to chris@grssc.com by the end of the day on August 14.
We Can't wait to see what you come up with!
Beach Volleyball Drop Ins!!
We are still running drop ins!!! We play at MVA and MSA Woodland Monday thru Thursday beginning at 6pm. MSA is offering outdoor alcohol beverage service, so come on out for a cold drink, hot sun, and fun volleyball action while making tons of new friends. You get an hour of play for just $5.99 per person. Take a night away from your busy schedule to let loose.
Here's where to go to sign up for Drop-IN'S
Meet the new Staff!!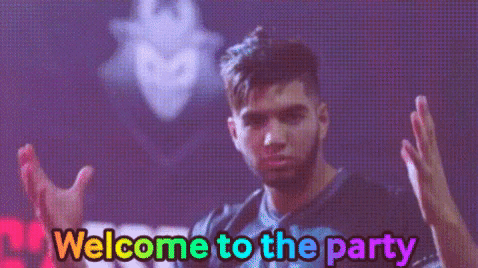 Trevor Wisneski – Operations Manager (GR)
Makayla- Marketing and social media intern.
TJ – Facilities and Events Intern
Max – Marketing and Social Media Intern, League Ambassador
Check out our new Photo Albums
We have added new albums our summer leagues to our Facebook page. If your night isn't up yet don't worry we are in the process of uploading and editing your pictures. Find and tag yourself and your friends. We have your new profile pic waiting for you.
Play at our New Facilities (Our new home!)
Our Beach volleyball leagues have a new long-term home! Thanks to our new partnership with MSA, we have 2 new/improved facilities to play at!
MSA Woodland (The old Woodland Skating Rink) has five brand-spanking new outdoor beach volleyball courts. What makes it even better is that you can grab a drink from their outdoor beer cart on site. Who ever said you can't drink and play volleyball?
MVA Fieldhouse (behind Cascade's Meijer) now has newly installed outdoor lighting. So instead of having to leave when it gets dark, you can stay and play under the lights!
Fall Registration is open!
Just in case you missed it, registration is open, closing Wednesday, August 26th. Space is filling up and we anticipate filling to capacity for all our leagues, so grab some friends and get registered today! Games begin September 8 and run through October 26.
Don't have a full team? No problem! Our nifty website allows you to register with just a few friends and we'll keep you all together (a partial team), or you can sign up on your own as a 'Free Agent' and make some new friends. Our web system will allow you to see/invite/join partial teams and free agents, so Click HERE to join.
Theme Week Voting!
Think your team had the best 80's outfits. Vote for your favorite costumes on our Facebook Page. The pictures are coming in and our top teams will be posted soon. The winning team gets a free beach volleyball drop in night. So show some support for your totally fly 80's rockin sport star friends.
COVID Updates
Even though COVID is still going on. Sport & Social is still going STRONG!! Since most of lower Michigan will now be moved back to phase 3, bars can no longer provide indoor service. Hence meaning that our after parties will be moved from our sponsor bars to your very own Home Bar. No worries, because Sport & Social is still going to turn up and have fun. BUT………We're going to do it SAFELY!! We are making it our duty to keep you guys safe by sanitizing all the balls before you guys play, keeping masks on, and of course keeping SIX-FEET. We will keep updating our Covid-19 page with the latest news and how we are doing our part to keep you safe. But on a positive note our leagues are still open and will continue to run as scheduled.